Has anyone got this working?
Having now learned NTRIP and radio, it's time to look at PP. Got the hardware, followed the procedure, it didn't work. Emailed u-blox who immediately offered a Teams call / shared session with two engineers (how is that for customer support?). Got it all working except this little beauty: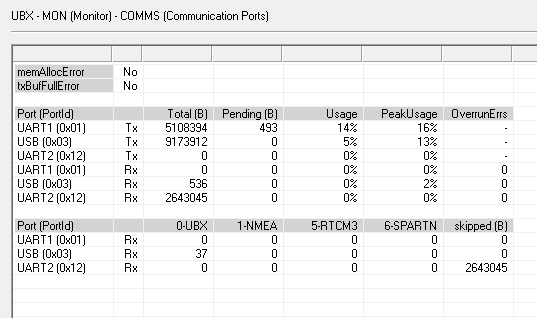 Even U-Blox couldn't work it out, referred me back to AS. Does anyone have any ideas why it's skipping all the data?