hello.
my first post here.
I am working on what i intend to be an open source autonomous electric tractor. Its currently a big remote control car. here is a video of one of the first test drives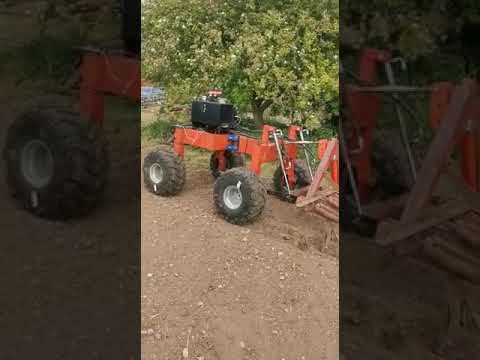 i say intend to be open source, as i have not been very good at documenting it and making the design publicly available, but i will.
i'm trying to figure out what rtk board to buy. accuracy is critical for my application (inter row cultivation) but i really dont need much range, as in 300m would be adequate. I think i want something with a ublox f9p chip, but i dont know what the most economical board that will do the job is going to be. any advice is appreciated.
I'm probably not going to start by trying to build the control system for that machine. I do most of my tractor work on an MF35, and really struggle teaching volunteers to drive straight, so i'm going to start with a lightbar guidance system.