Hi there,
I've been chipping away at this project now for a few months and have been able to get the communication between the rover and base station with RTK fix, through the SNIP caster. My problem begins with the communication between the base station and SNIP.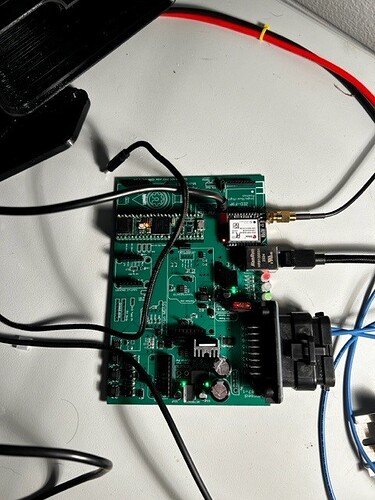 I've attached a picture of the base station set up I am currently using. This is a V4.1 board with an F9P (loaded with V1.32) and a Teensy. I am able to connect the F9P directly to SNIP through the micro USB, but unable to get anything through the ethernet port.
My main question is if this is the correct hardware for the job? Or is the all in one board plus teensy specifically for the rover. I have searched through the various forums and found numerous solutions. My goal is that I have something that communicates to the caster over ethernet / UDP. Would a PI be a better option for not wanting to be connected to a laptop full time? Or will this create further problems?