I wanted to share 2 different PCB designs targeted primarily towards using a SimpleRTK2B Micro F9P as a base station.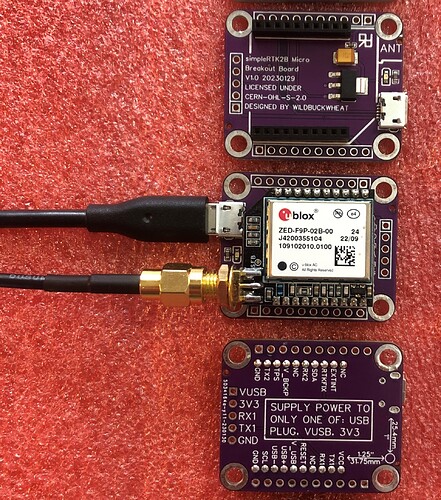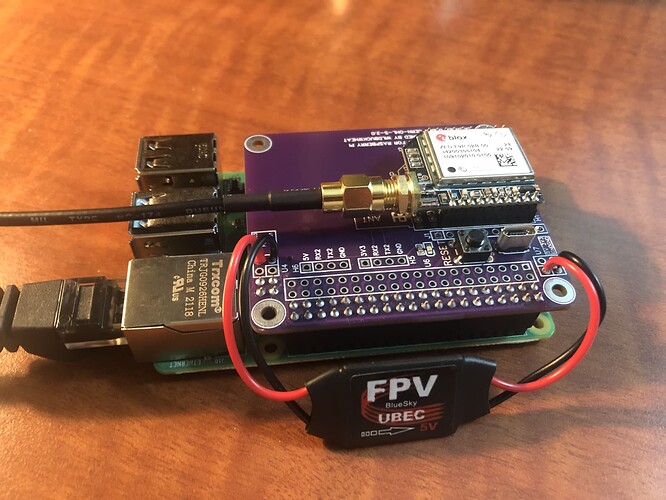 First the SimpleRTK2B-Micro-breakout-board.
It's a small board with a USB port, you can use it with a raspberry Pi, Orange Pi, Banana Pi, Windows, whatever has a USB port.
All of the Micro F9P pins are broken out to 0.1" spaced pads, so if you want to you can add headers and use the board on a breadboard, connect to the hardware serial, power it externally, etc.
You can purchase the board fully assembled from JLCPCB using their SMT service.
All the files are here:
Next is the simpleRTK2B-Micro-Hat-for-Raspi.
This board connects the Micro F9P's UART1 to the Pi's UART 1. There's no USB cable required for normal operation if you setup your software for UART.
A USB port is included in case you want to program the Micro F9P using U-Center.
All of the Micro F9P pins are broken out to 0.1" spaced pads, and the Pi's 40 pin header is duplicated as well. You can experiment with I2C OLED screens, adding switches, etc.
Or experiment with PoE, passive PoE is very easy to add with a voltage regulator. I added PoE to mine, but of course you can also power the Pi over USB like normal.
You can buy the board almost fully assembled from JLCPCB. You'll have to source and solder the 40 pin header that mates with the Pi yourself.
All the files are here: