One of the biggest challenges i think is the machine section control. It should be really easy - but no one sets it up the same. How do you make a diagram for connections that are all different for everyone.
Solution: Let the computer do the work. Set the pin for the machine board for the function you want to do, let the firmware direct the right control to the right relay (pin). Hopefully now we can build a single board with 20 some pins for connection, and you can just set in AOG what you want to have on those pins. Hook up and go.
I'm hoping this will go a long way to making it easier. This way you can just save the config for each vehicle, rather then needing to program an ino to make any changes.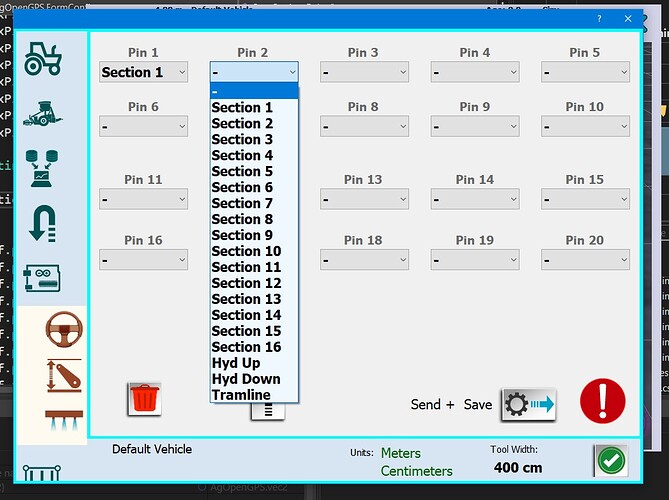 Happy New Year to all and have a joyous holiday if this is the time you celebrate.