Hi AGO and ESPrtk users !
Early 2022 we get the Drotek ESPrtk Dev Board from France.
This is the 2nd prototype in the cooperation project between ESPrtk and Drotek . !
Full video : https://youtu.be/eUlnF4HitUc
We have completed the firmware development for the new IMU ICM20689 RM3100 DPS310 .




Blog : https://esprtk.com/blog-f9p_gnss_rtk_drotek_esprtk_board/
This video is tesing on IMU only !
This DEV board support : F9P ESP32 IMU ICM20689 RM3100 DPS310 LoRa OLED SaRa U201 3G Ethernet W5500 , 2 cell 5000mAh lithium battery, auto charger.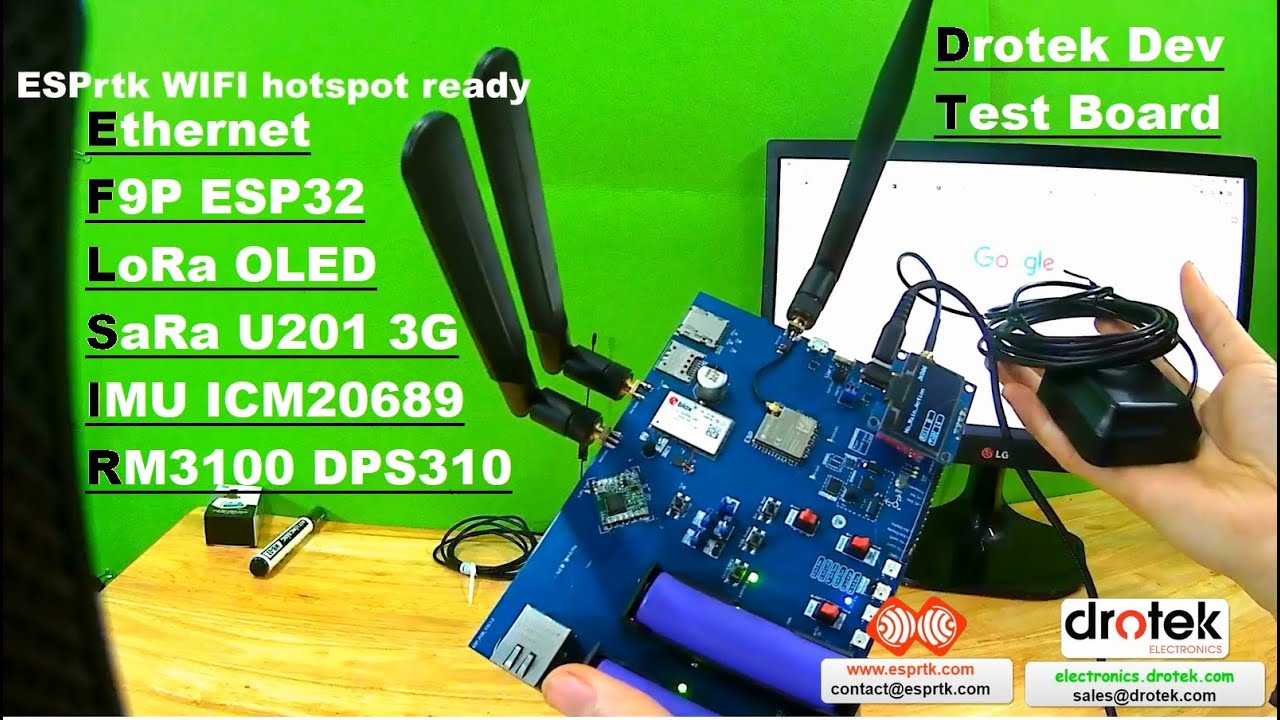 If you have any questions or something is unclear, feel free to ask us.
ESPrtk : contact@esprtk.com
Drotek : sales@drotek.com