I've been thinking about this for a while…
very often on modern tractors many distributors but not necessarily all used, even more often at the front. in my case it is useless in the front. I found the possibility of piloting a distributor. So I thought of a solution to drive by this distributor.
To explain my idea here is a diagram.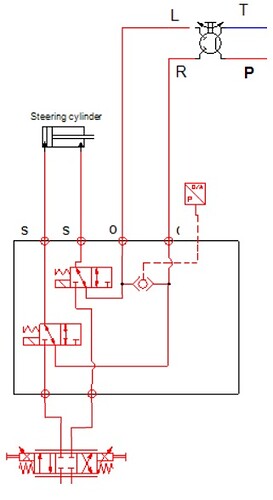 any ideas, sugestion and welcome, bad idea? an idea to dig?
an encoder on the steering column would be preferable to the pressure switch (in the diagram) for this assembly?