I don't think I understand all I know about section control (Machine v5_5 AOG 5.6). yep, I'm confused!
I have 1 section set as 1 in AOG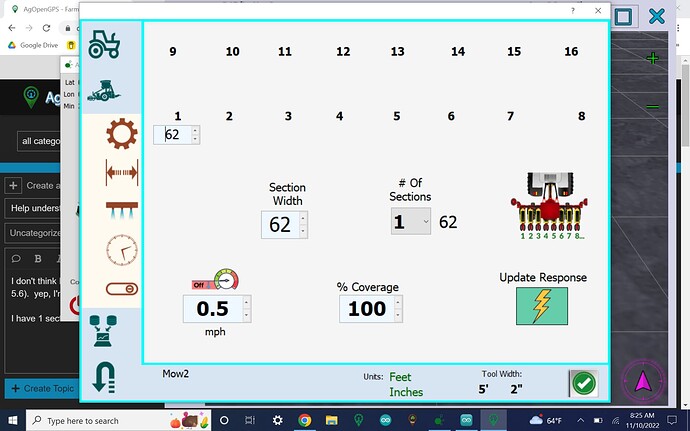 How does this translate to the Machine.ino pin assignment? Since -
if (pin[0]) digitalWrite(13, relayState[pin[0] - 1]);
is the first on the list does this mean arduino pin 13 is my first relay pin?