So I'm working with setting up my section control but am unsure of some of the settings.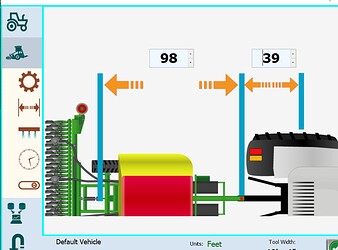 So if I understand this correctly, "98" is the measurement from the hitch pin to the sprayer axle which you would enter so that it would track correctly in Agopen. What about where the sprayer boom actually is spraying? That would be several feet behind the axle in my case.
And then with section control, if you are driving over a previously applied row, it turns the section back on as soon as it detects about 2 or 3" of unapplied area. I would like to make that 6 - 8".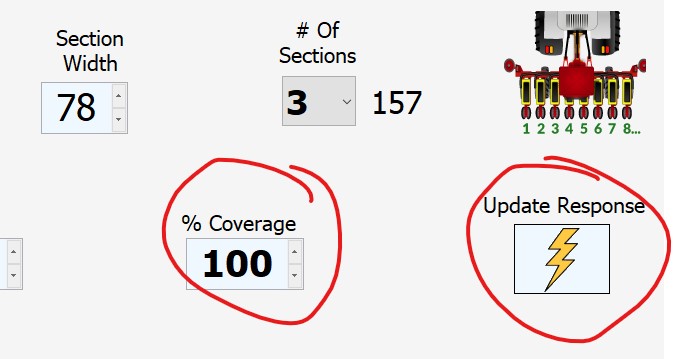 And what is meant by 100% coverage and "Update Response"?