Hi everyone,
I have been trying to bench-test my Kaupoi board today, and have run into issues with the IMU not appearing to be recognised. I was hoping it might be something simple I have missed perhaps?
Board is Kaupoi Mod V4.1
BNO08x
Cytron MD13S
Arduino Nano via UDP
I am running AOG v5.7.1, and have flashed the latest "Autosteer_UDP_v571.ino" onto the arduino
If I plug the arduino in via USB I can get the serial monitor to recognise the IMU, however there is still no pitch/roll/yaw data displayed whether I try UDP or serial.
As in the photo you can see AOG is recognising the steer module via UDP just fine, but no IMU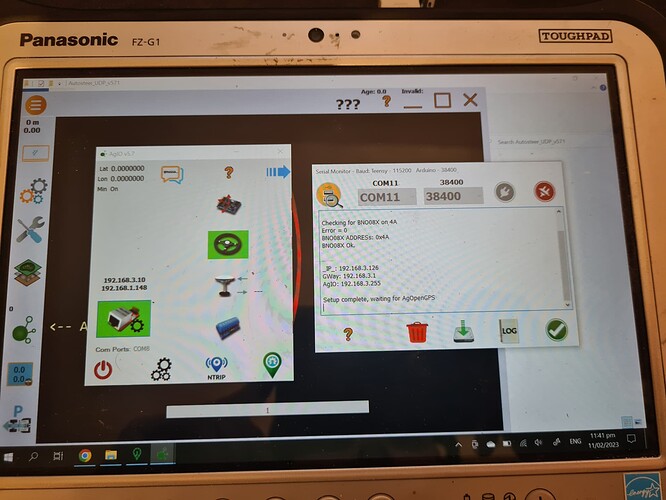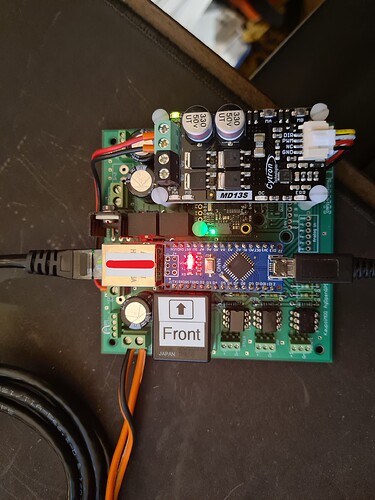 Thanks in advance for any help! Hopefully just a dumb mistake, but I can't seem to work it out