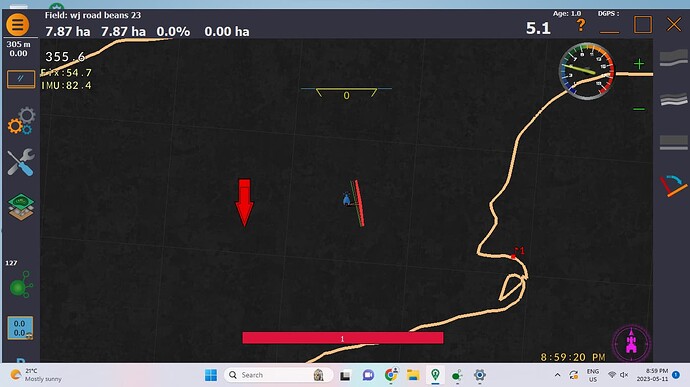 Can anyone shed some light as to why the screen tractor is sideways often, it shows me plowing across the field sideways, which obviously isnt actually happening.
Is there a way to correct my IMU heading? I think that likely is where the problem is arising
Thanks in advance. l Also seem to be having issues with low quality gps fix even out in an open field. I will have to troubleshoot this myself. I think I will plug in my sparkfun RTK surveyor gps which I know gets an excellent fix with this antenna normally.
also, what is the giant red arrow?