Hi All, first off let me thank and congratulate everyone who is involved and/or contributing to this project.
I have got an Ardusimple XLR Starter Kit and have done some spraying and spreading using AgOpenGPS, this is really no great achievement as its basically plug and play.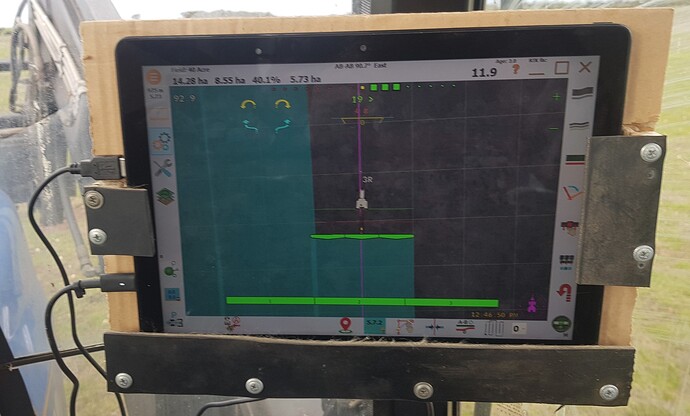 I plan on using baraki's hydraulic valve as it just seems easier to jump straight to that then using a steering wheel motor only to then upgrade.
I do use a John Deere RTK system for survey work and am familiar with the joys of usb connections in agricultural settings so will definitely be going for the UDP setup.
As I have been reading I have created a glossary file in Excel to keep track of all the terms used but have still ended up confusing myself.
Ideally I would use UDP and a PANDA setup, my question is can I use a 4.1 board with panda, connected to the AdruSimple rover via a network switch that is also providing power to the GPS??
Apologies if I am proper lost, any help is greatly appreciated.
Thanks
Pete