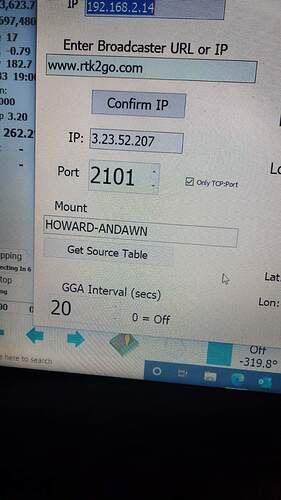 (upload://zsdQwkkHtUcPsoOxKtYofY3kXSO.jpeg)
I have been able to set up the SNIPCaster and RTK2GO and I am pushing out RTCM3.2 messages. At least that is what the attached base station report says.
When I attempt to setup NTRIP client settings in AGOPENGPS my Mount Point name is not suggested in the source table.
Does anyone have a suggestion? I assume it is something I setup different in the RTK2GO.
Thanks
Shawn