Hello everyone,
If there is anyone looking to get some parts printed in the western Europe area I would like to help you out by making my printer available for other for other AOG farmers around me (at an affordable price).
I have a customised version of a RatRig Vcore3.
Build volume 500x500x500mm
Direct extrusion
Materials:

PLA (Grey, Blue)
PETG

Full colour (Grey, Blue, Red, White, Black, Gold)
Semi transparant (Natural, Yellow , Green)

ABS (Grey)
TPE (Blue)
Nylon 6/66
Other colours or materials on request.
If you want to know the price/have somthing printed, send met the STL/STEP/… files of the parts you want. ( I ask this to prevent any miscommunications in the different versions/configurations there are in e.g. the housing)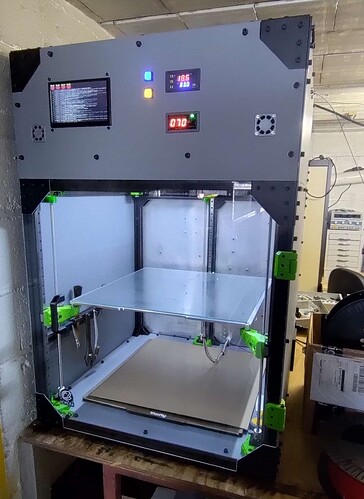 If you have any questions, just send me a message