Hello
When using auto section, AOG appears to have zero tolerance for sections crossing the outer field boundary. This is quite understandable. When using a 12.00 meter boundary curve and a 24.00m sprayer for example, if everything is dead straight and online then all the sections turn on. However slight curves in the boundary or the sprayer being a few cm offline can often cause the outer section to turn off, creating big misses.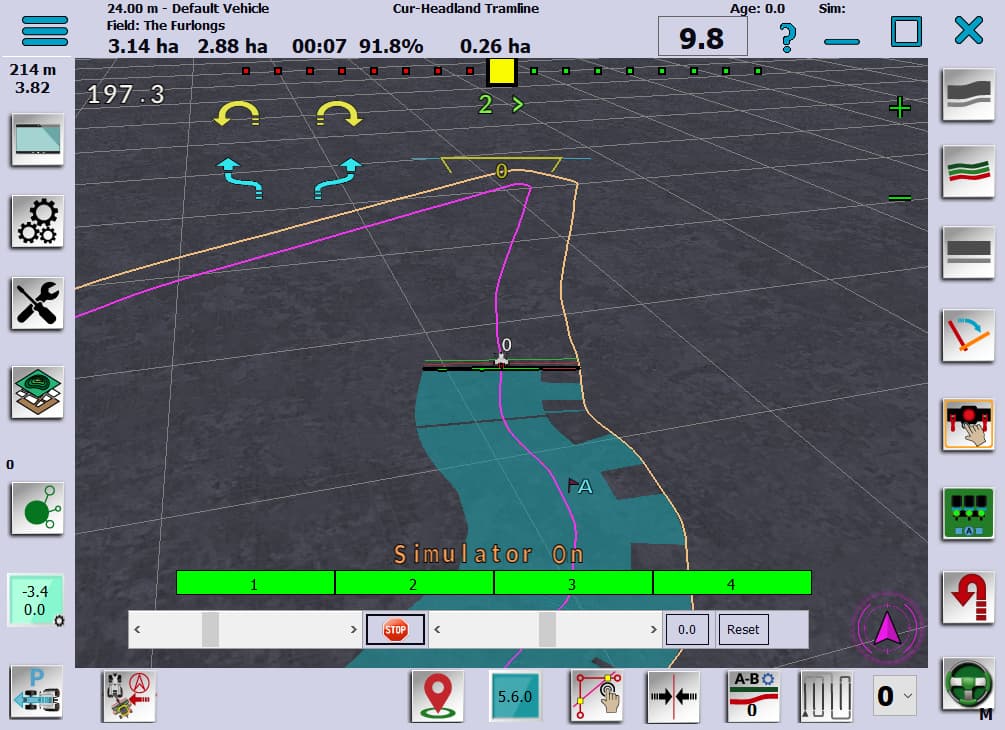 The Trimble system I use has two % Coverage settings, one for in the field (e.g. 90%) and another for against the boundary (e.g. 5%). I haven't see anything in the GUI to allow a little bit of boundary over spray. Is there anything in the backend of the code which would allow some overspray?
Is there a better solution for this with AOG? One I have found so far is to move the boundary curve about 20cm further into the field, creating a slight spray miss almost all the way around the edge of the fields. Another is to rerecord every field boundary 20cm further out.