I have never used RTK level gps corrections before so could easily, once again, be doing something really dumb. When I click cliant ntrip and put in what I believe to be the broadcaster URL, I get this error. What did I miss? I also tried including https://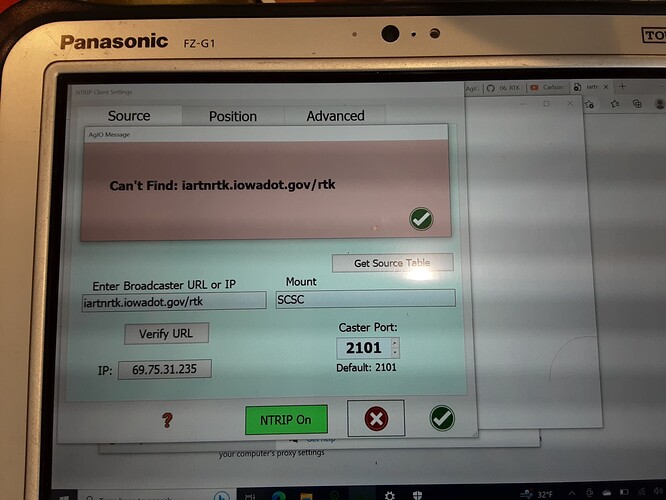 This is the document I am working with for reference.
IaRTNRTKProducts-NTRIP-QuickGuide (1).pdf (425.2 KB)
Any advise on which mount point is correct would be appreciated as well. I have no idea what I'm doing…
My firewall allowed apps list shows two instances of agio, not sure why that is but both are allowed so I don't think that's the problem.