Hey
I have bougth a simpleRTK2B Lite and now i want to conntect it to my arduino, so i can read out the GPS data.
I build it like in the pictures.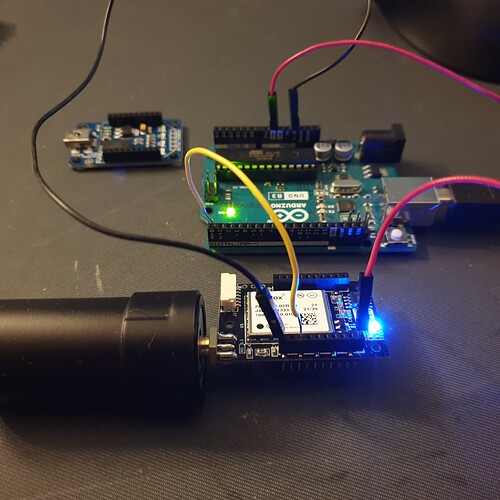 In videos I saw that i can just upload the simple ,new file, code on the arduino and open the serial monitor. There you shoulde see the incomeing GPS data. But it is just blank. I do not if i have it on the right baud or the cabling is wrong. Is there a better way to connecet the modul with the Arduino (I also have the Xbee usb adapter)?
Thanks for the help.