I thought I'd share a bit of detail on how I made my steering motor work along with a video of it all working. My remit was to not impact too much on the tractors internal appearance, not to obscure existing controls or displays, be very easy to completely remove, relatively quiet and 100% safe.
If admins would prefer this split into two separate posts in different sections please say.
The motor I used. I was advised it was a bit slow, but when used with a 115mm diameter wheel, it doesn't seem to be a problem.

…and the simple boss constructed to drive the 1/8 scale RC buggy wheel.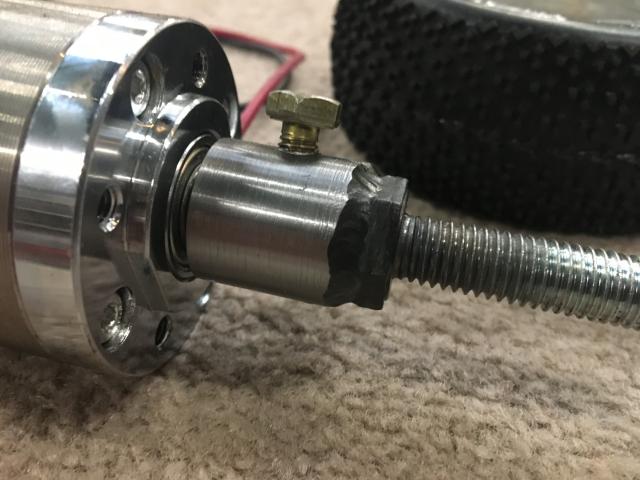 The bracket itself is made out of 4 identical plates welded together to make two interconnecting arms. The dimensions are rough.
A microswitch (out of an old HP printer) is fitted inside to operate AOG's steer switch.


A spring inside creates the 'over centre' nature of the mechanism. The bolts holding it together have their heads machined down to give the spring room to move and the spring retaining bolts are bent slightly to keep the spring central in the mechanism.

The finished mechanism, showing the 10mm metric fine bolt that retains the thing to the lug on the column.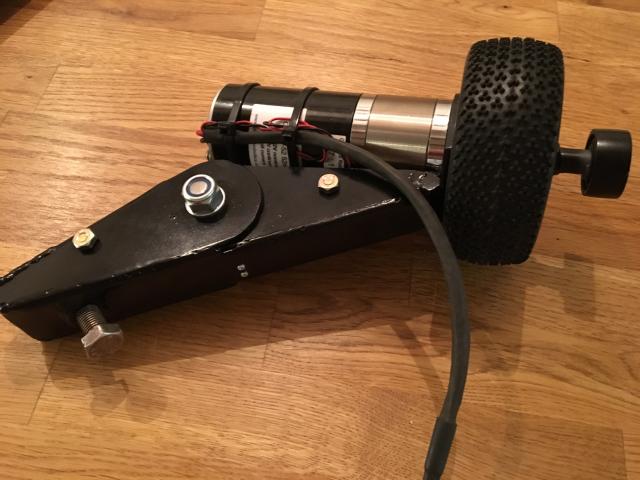 …and the lug i welded to the steering column.

My test circuit board, built on stripboard. BNO055 on its own away from other things!


Finally, a short video of it working. A bit jumpy because I'd forgotten to enable the MMA and BNO in the settings, but it works surprisingly well, considering how rough the field is and I've not done much in the way of setting up yet.