I need to know how to correctly wire my W5500 to my PCB and not burn up the ESP32 board.
My PCB design is from Jim Duggan's Schematic shown below.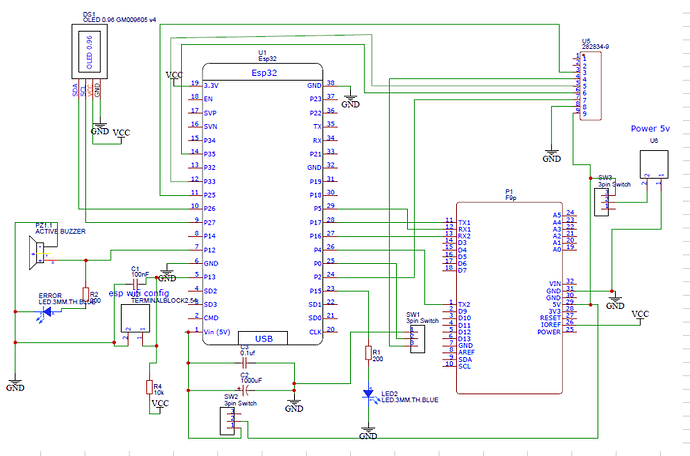 I am using the HanRun H9R11105A 2203 W5500 ethernet shield shown below and learned that not all W5500s are pinned the same. I have numbered the ports on the green block on the PCB in yellow and labeled where they go on the PCB using ESP32 pin numbers in red. I have the yellow 8 & 9 on the W500 pins where the GND and 5V should go (I think).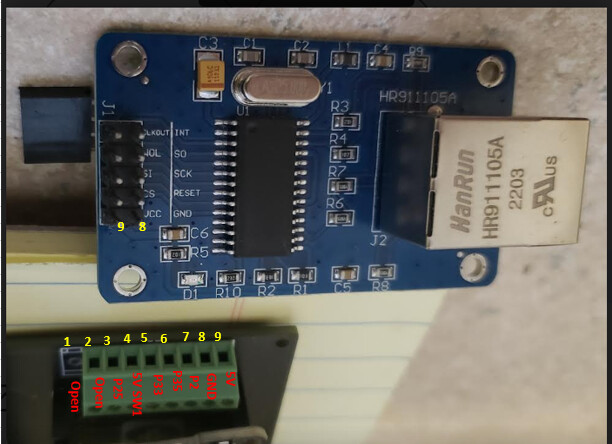 What I need to know is where the pins on the W5500 should be inserted into the green block, ie SCK to yellow #6. I've searched everywhere I can think of and can't find a schematic for this task. Apparently the pins on the ESP32 can have many differing uses based upon the program it is running on…who knew? I still think AI means artificial insemination, so I am not up for this task without more forum assistance!
Thanks again for any and all help.