Hi, I am trying to get started with a basic Panda setup, but I am not able to get the Teensy to recognize the F9P. Any suggestions to what I am doing wrong or how to proceed? When using the Arduino IDE serial monitor it keeps giving the message "Swapping GPS ports…".
Serial Print: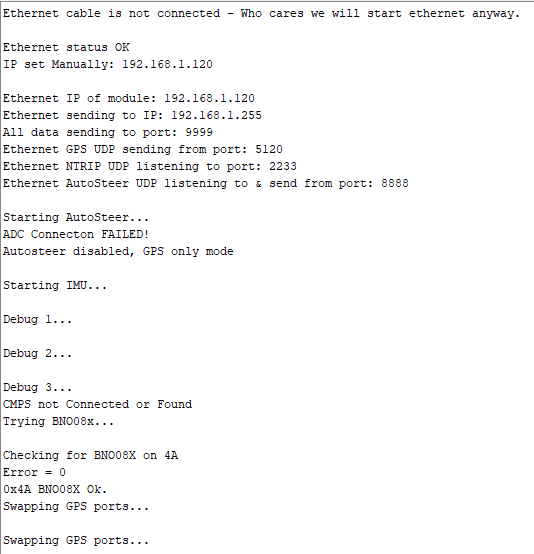 Setup:
AOG 5.6.2 connected via ethernet to Teensy 4.1 with Autosteer_gps_teensy_v5_5
Ardusimple F9P with SW version 1.13 with Aotners config file.
F9P and BNO085 connected as below: