I'm overlooking a setting, can anyone help?
Setting up a base, Surveyed-In for 24 hours, got a stable XYZ fix, but when I want to go from Survey-In to FIXED, the Fixed positions are obviously the wrong format, correct to .4 decimal places.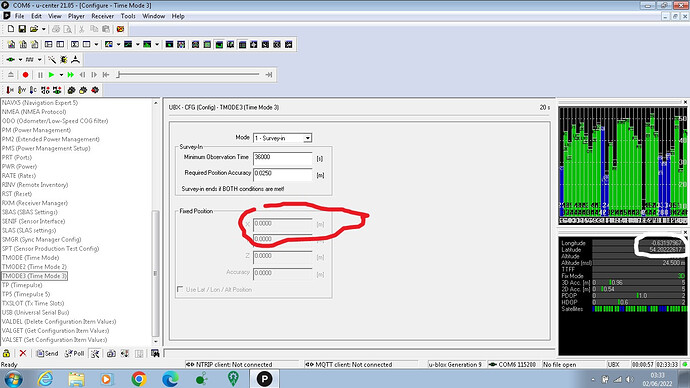 Anyone know where the positionnal type is specified?