Hi, I want to make section control on my sprayer it is mechanical on off control no electronics.
I like to cut hose from output of mechanical valves and put solenoid valve in between then use Relay board to control valves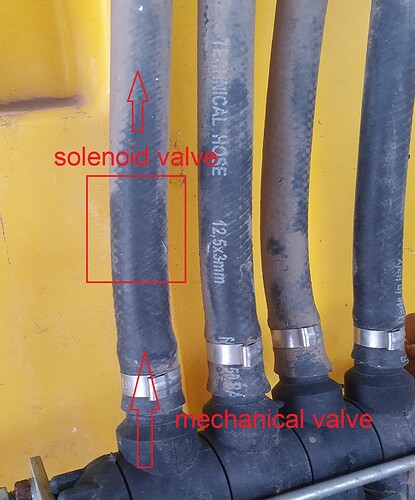 will this valve work ?
Only need simple on off control auto/manual any suggestions or someone already did something similar?