First timer here and nearly got it working, but not quite. Am hoping it is something obvious…Need help to get from Yellow Tractor icon to Green incon…so near yet so far.
I have assembled a V2 PCB Steer Board, with Nano, Cytron, 24V Phidget DC motor, Range Rover WAS, latching switch on the "Steer" input (works to toggle from Red icon to Yellow) F9P for Rover (works well), Microsoft Surface Go2. Steer board receives power both from USB and fused 12V line. Nano running "Autosteer USB v5 0.ino." WAS wires hooked to 5V, Grnd and signal now attached to High(older picture shown here shows signal to low)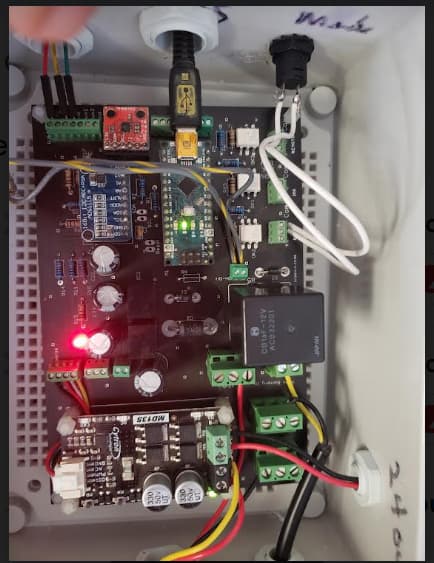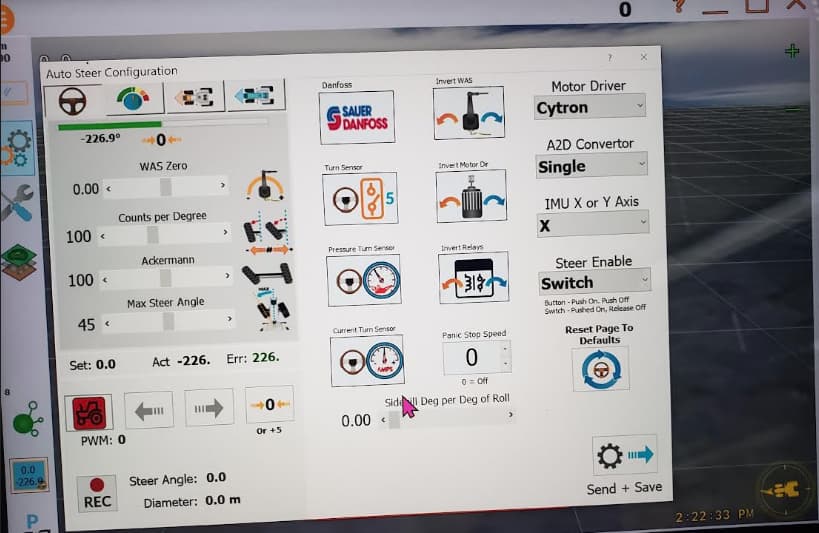 Have checked and octocoupler not in backwards. New Nano installed and working. WAS gives changing voltage on signal wire when WAS moved. So what am I missing?
Hopefully this will turn out to be just another "I didn't know that!" fix.
Thanks