Hello Guys,
to prevent the Canbus Thread from mixing all the questions and confusing,
I want to share my experiences and ask a few questions about the new massey generation in this thread. If the results are promising, I will build a new system on panda basis and write a complete guide for beginners as I have done it with the arduino build for the MF 7700 series.
So for the first try, I took the complete system from the 7700 and mounted it on the 5S.
Now I needed to get access to the Canbus. Under the right seat, I found the 3-Pin-Deutsch connector (X230) - the same as in the old massey.
After plugging it in, a lot of error messages popped up on the instrument cluster. Some measurement and a precise look at the connector unveiled that the engineeers changed the pins(!). So you always have to ensure the corrrect polarity. The colours (green=CANlow / yellow=CANhigh) are still correct.
As the tractor has quicksteer only, there is no autoguide button on the right pillar. If you press the autoguide button on the joystick, it turns green.
The result still is not very promising, the tractor does not want to listen to my curve commands. Activating quicksteer or driving forward does not help. AOG does also not show the steering angle. Maybe someone has a hint for me.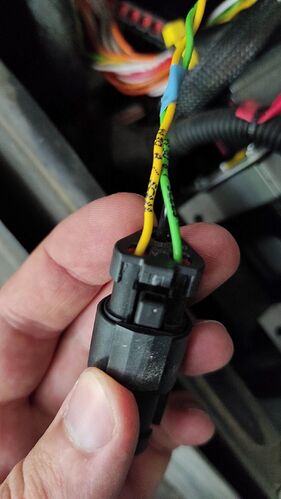 Here we see the X230 wiring harness with his End resistor Cap (120Ohms) that we need to remove to plug the arduino in.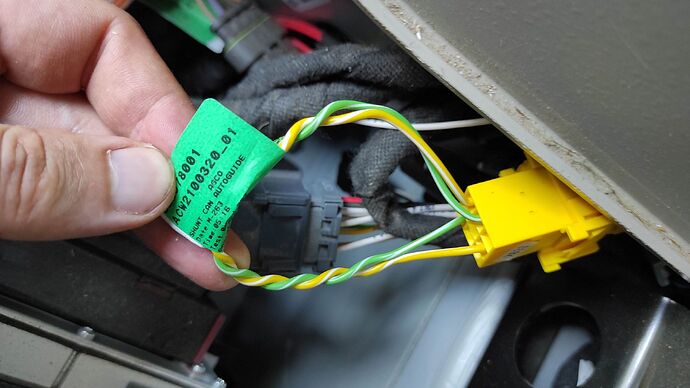 There is a Wiring harness (X633) with an "autoguide canbus shunt", does anybody know what it is good for?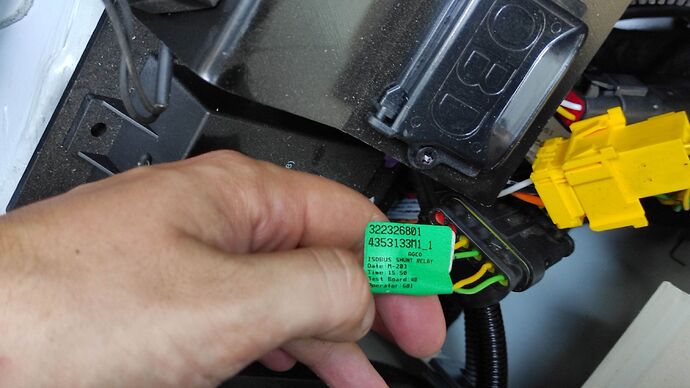 The same thing for ISOBUS (may be helpful in the future to send GPS data to sprayer or sth like that)
Thanks in advance and best regards,
Ferdi