This board is adding section control functions to the central unit and can be built into the same housing. It should work with both, V2.0 and V3.0 boards.
It's also possible to split, so that you have toggle switches inside the cabin, which will work in case, AOG is off, and a "power-unit" on the trailer.
Technically, it follows Brian's (=Nano) and MTZ's (ESP32) ideas. You have the choice, which µC you would like to use…
Here, a block diagram should appear, but it's not ready yet…
Further information again on my Git repo.
Status: I ordered the first batch of PCBs. Let's see…

Top side (unfortunately the toggle switches don't have a 3D model):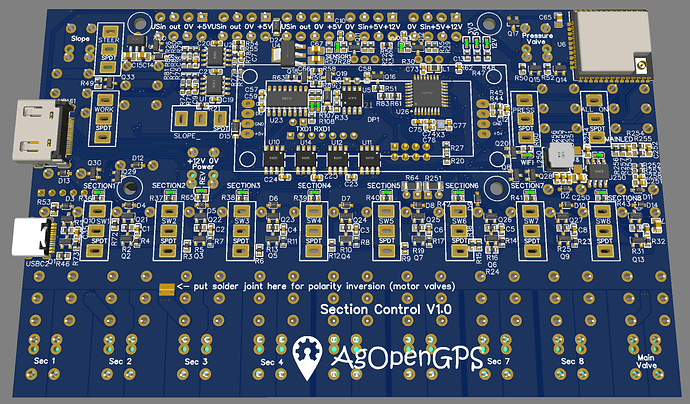 Bottom side: